Reliance Subsea Services Limited headquartered in Trinidad and Tobago offers Subsea Integrated Solutions. Our Services are geared towards standard subsea and customized engineered solutions. We currently service the Oil and Gas Sector in Region providing rapid and efficient solutions in the sphere of Subsea Inspections, Maintenance, Intervention Repairs, Site Survey, Subsea Construction, Decommissioning and Equipment Preservation, Maintenance and Storage.

Our mission is to provide technologically advanced, high quality, lower cost subsea solutions, supported by highly qualified alliances, offshore personnel, and by our competent onshore project management and engineering resources.
Our objective is to be a preferred subsea partner and full-service provider of subsea operations for our clients, among others by having focus on safety, environment, technology and efficiency. At our facility we have available a pool of ROV, or Diver deployed rental tools and standard subsea equipment. Please reach out to our local technical team as we are eager to collaborate to meet your needs either through our standard or engineered solutions.

Reliance Subsea Services has formed a strategic alliances with well-established reputable global subsea experts – Centurion Subsea Services, Ashtead Technologies, Deepwater Buoyancy and Axis Pipeline Construction. These partnership does not only gives us an enhanced potential to provide trusted guidance & expertise across the subsea spectrum of services to our clients, but with global connectivity with the major Subsea hubs, Americas, UK and Norway owing to our alliance global footprint, we are consistently in touch with the latest technological advancements and development in this space. If you need support, please call our team, we are confident we can safely and efficiently develop a sustainable solution that will meet your needs, technically and commercially.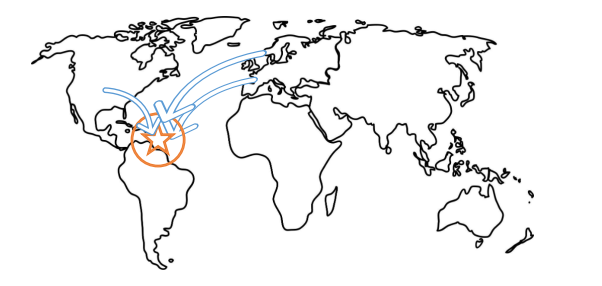 We are pioneering the development of the subsea Industry in the Caribbean region, having the ability to provide rapid response support from our tooling inventory and technical capabilities throughout entire Region, stretching from French Guiana to Colombia and much of all the Caribbean. Reliance Subsea strives to ensure excellence in innovation, customer service and world class products, guaranteeing a sustained business relationship, built on trust & client satisfaction.